The LEGEND Band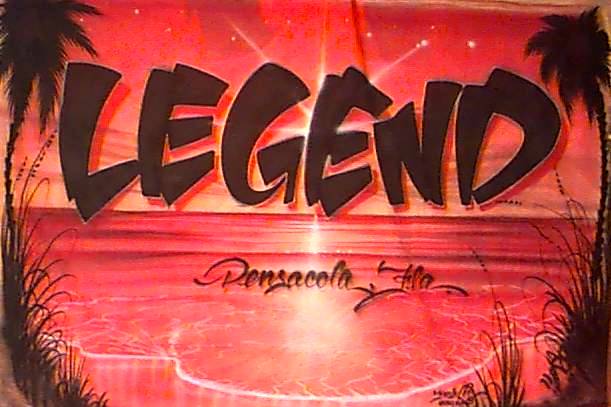 Sandra Kaye, Charlie, Vic, Silva
"The LEGEND Band" was born in Pensacola Florida during June of 1992. Gene Chong had repurchased a favorite Local Party Spot and was in need of a houseband ... There you have it, "Gene's" legendary Night Club with premiere Pensacola Musicians known as, "The LEGEND Band".
Energetic Powerhouse of Talented Musicians delivering a variety of Dance, Rock, Pop, Blues, Top 40 and Classics with Original songs too.
Current Events:
Well known in Pensacola as The LEGEND Band and formerly known in Gulf Shores as Midnight Confessions (the Nolan's houseband) perform a variety of music with current hits, old hits and everything in between including some originals with strong lead vocals and harmonies!



We are going to roll with the flow and follow it where it goes ... there will be change as we go so we will keep open and positive minds as we move forward with our new wonderful adventure!



Midnight Confessions was the House Band for Nolans Restaurant and Lounge in beautiful Gulf Shores, Alabama, during 2009-2018. Nolans closed their doors on January 28, 2018. Their House Band, Midnight Confessions found a new home at another location in Gulf Shores and is now The LEGEND Band. The new location began remodeling and went under construction. This "used to be houseband" has now become a Road Band, like traveling Gypsies moving from location to location on a short notice, so keep up with our Events schedule on Facebook to find out where we are playing.



Silva Saxon - Keys/Wind Synth/Flute/Vocals, Sandra Kaye - Vocals/Percussion/Acoustic, Charlie Stough - Guitar/Slide/Vocals, and Victor Jones - Drums/Vocals have formed a very powerful team and the potential with this group is unlimited...



"We are very grateful to have wonderful Friends and Family! Thank you so much for all the Love and Support you give to this Band!"